Harajuku's iconic ZAKUZAKU chou is open at ION Orchard!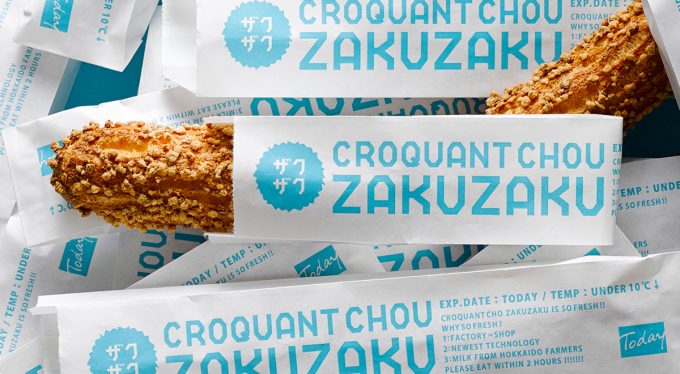 We are excited to make announcement that we opened our first Croquant Chou ZAKUZAKU store in ION Orchard on Saturday, 30th November 2019.
Ion Orchard Store Design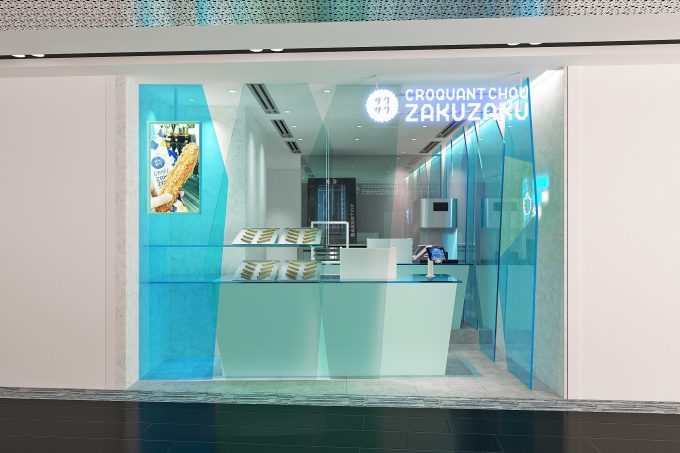 The design of the first outlet in Sigapore located in ION Orchard was inspired by the texture and the sound when you eat Croquant Chou ZAKUZAKU. We expressed the crunchy feel of ZAKUZAKU by the random shapes of light blue glass as our brand color.We have put a step high floor so that the customers can enjoy watching the production procedure.
Special Novelty PVC BAG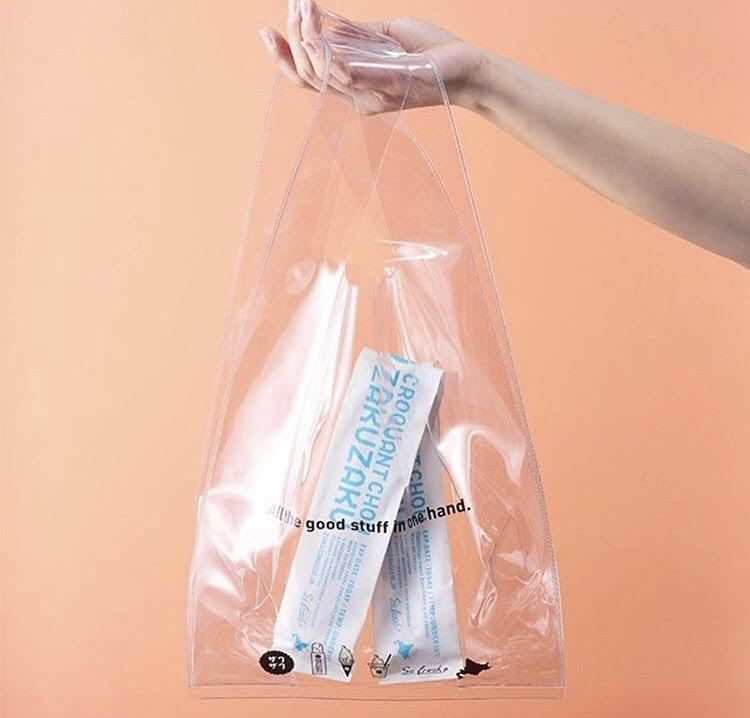 We are giving away special PVC BAG to the first 100 ZAKUZAKU SG Telegram, Facebook or Instagram at the store!It's fashionable cool design with light material and also matches with our ZAKUZAKU CHOU.Very limted quantities. Don't miss it!
■ Store Name
ZAKUZAKU Croquant Chou ION Orchard
■ Store address
2 Orchard Turn #B4-33, ION Orchard, Singapore 238801
☎ +65 6509 9233
■ Business Hours
10:00AM – 10:00PM Daily
■ Product Summary
・Croquant Chou ZAKUZAKU/ 1pc $2.80, 4pcs $10.50 (GST.Incl)
・Hiyazaku/ 1pc $3.80 (GST.Incl)
・ZAKUZAKU Soft Serve Cone or Cup/ 1pc $6 (GST.Incl)